Foster Coin and Publishing
2189 Bancroft Way * Berkeley, CA 94704
(510) 845-3015 * Email : tfdf@pacbell.net
California's Oldest Coin Shop in the Same Location. 
Since 1931.
                
>
---
This educational book about American history and geography is a must for children in grade school!
Approved
for classroom use by the California Department of Education, and winner of the Parent's Choice Honors Award. This innovative teaching tool takes U.S. postage stamps and links them to events and places in American history.
Teachers
are raving about this product! You can also download a
Teacher's guide.
absolutely free. CLICK HERE TO
ORDER
The Lost Stamps of the United States.
*** APPROVED BY THE CALIFORNIA DEPARTMENT OF EDUCATION
FOR USE IN CLASSROOMS ***CLICK HERE FOR MORE INFORMATION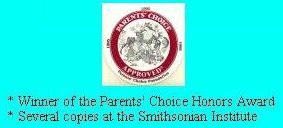 * Teachers are raving about this product! CLICK HERE
*FREE* Teacher's guide - you may download here.

Ordering information